Quick look at the lifecycle of a Sizing Project in Insights
Projects
Use projects to easily manage multiple sizing projects and review historical results.
Unlimited projects
Easily Searchable
Projects are shared within teams for frictionless collaboration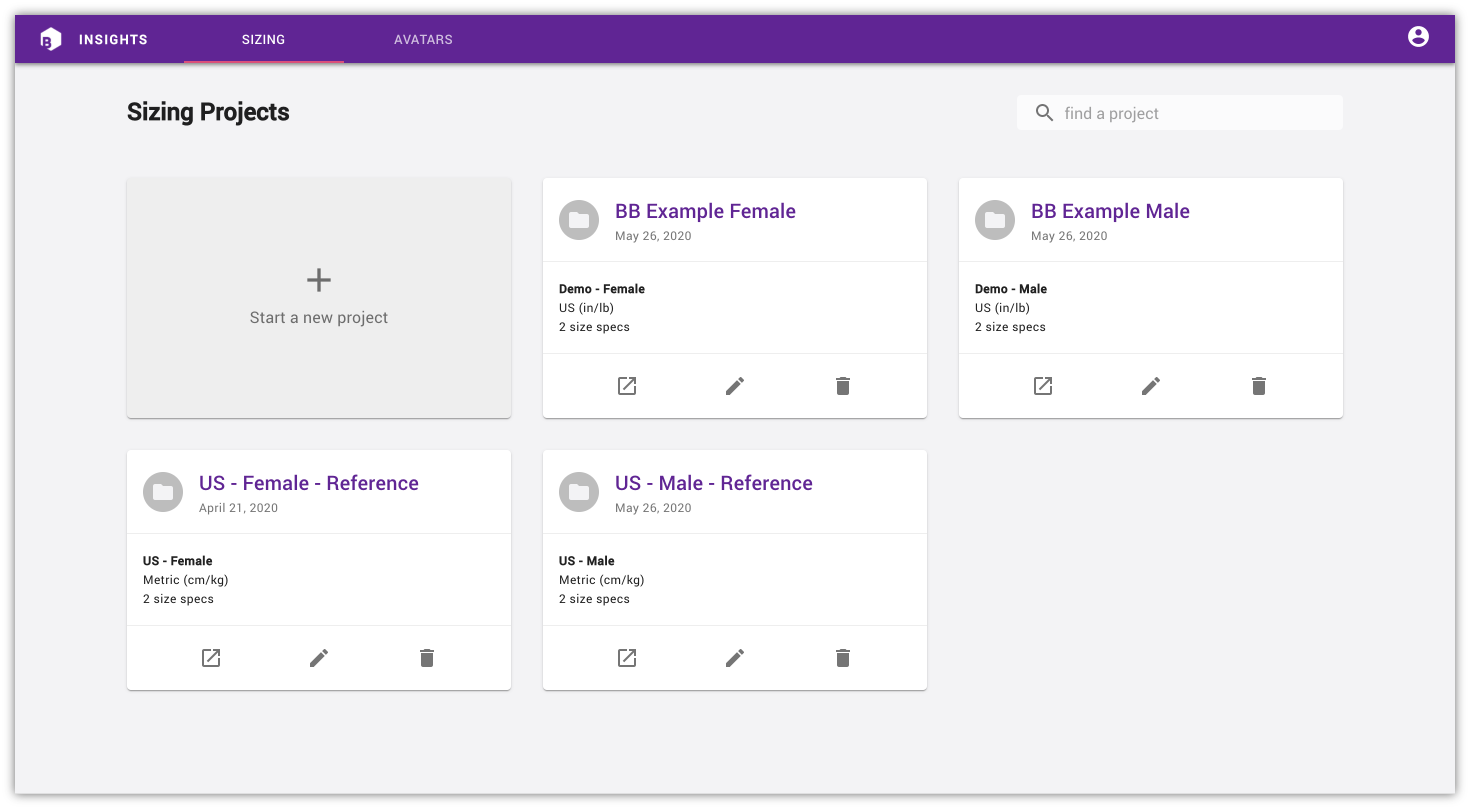 Audience Selection
After selecting a base population to study, tune the Audience to match you target consumer.
Granular set of filters to ensure your Audience represents your target customer
Compare the current Audience against the base population dataset
Analyze the full breadth of demographic and measurement data for you audience with intuitive charts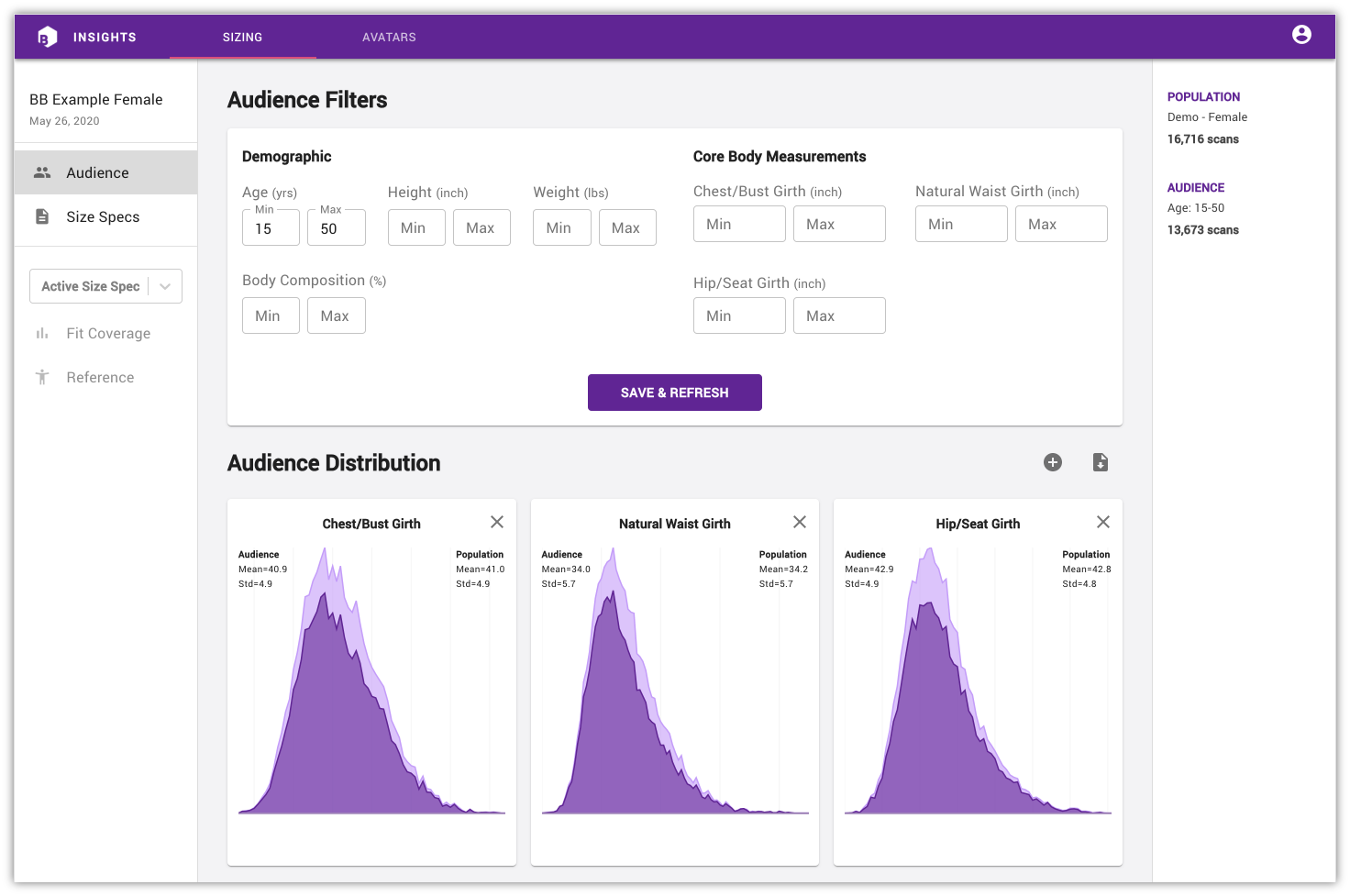 Size Specifications
After defining an Audience, the next step is to establish your Baseline size specifications. Typically this means entering an existing size chart for your target consumer.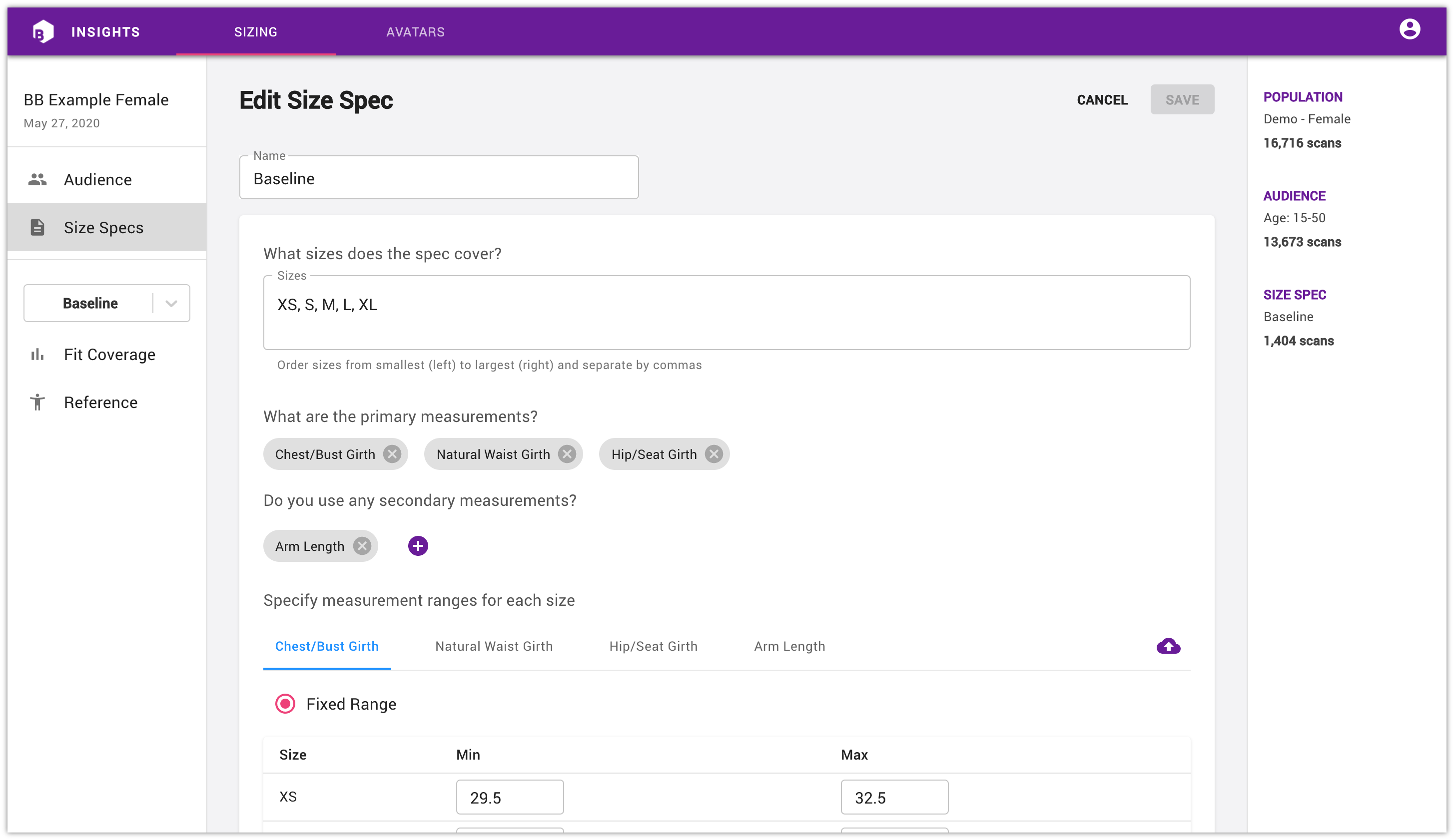 Fit Coverage
With Audience and Size Spec in place, it is now time to start analyzing your Fit Coverage -- the percentage of your audience that would fit into each size based on the primary measurements use to define the current Size Spec.
For more in-depth analysis compare other Size Specs against your baseline. The BodyBlock team can help build an Optimized size spec for your Audience to maximize your Fit Coverage.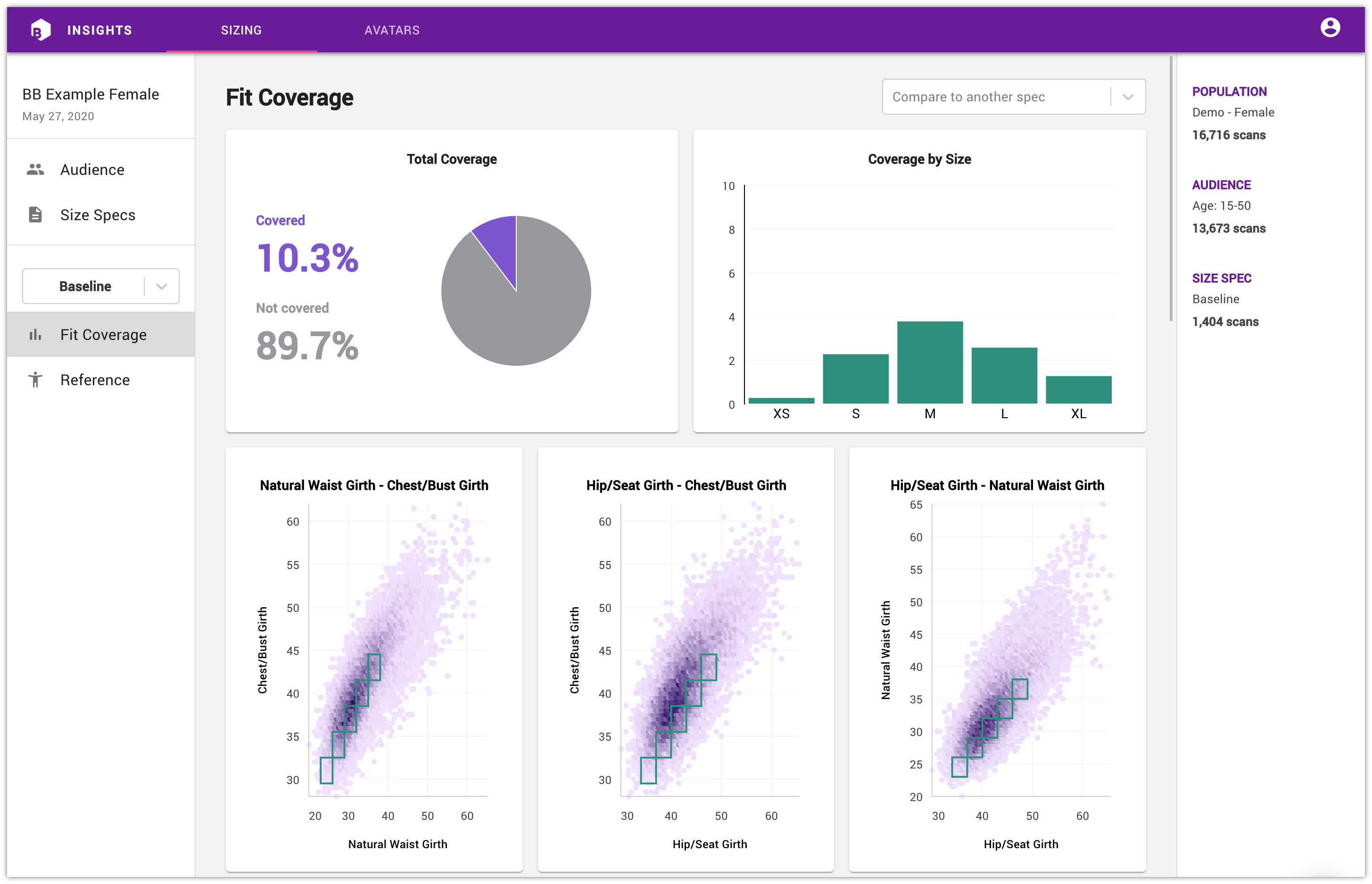 Reference Avatars
See what a real body looks like that represents the centroid of each size in your size spec.
Reference Avatars are auto-selected using proprietary BodyBlock algorithms
See Reference Avatars from multiple angles to get a full view of body shape