Integrate your product feed to automatically sync products for fit recommendations
WAIR will sync products from your Shopify e-commerce store through the Shopify API. The automatic sync ensures consistency of product information between your Shopify store and the WAIR Fit Advisor backend. The sync is unidirectional and will not have permissions to make any changes to products in your e-commerce store.
Shop Name
1. Login to Shopify and click on profile in top right corner (Figure 1)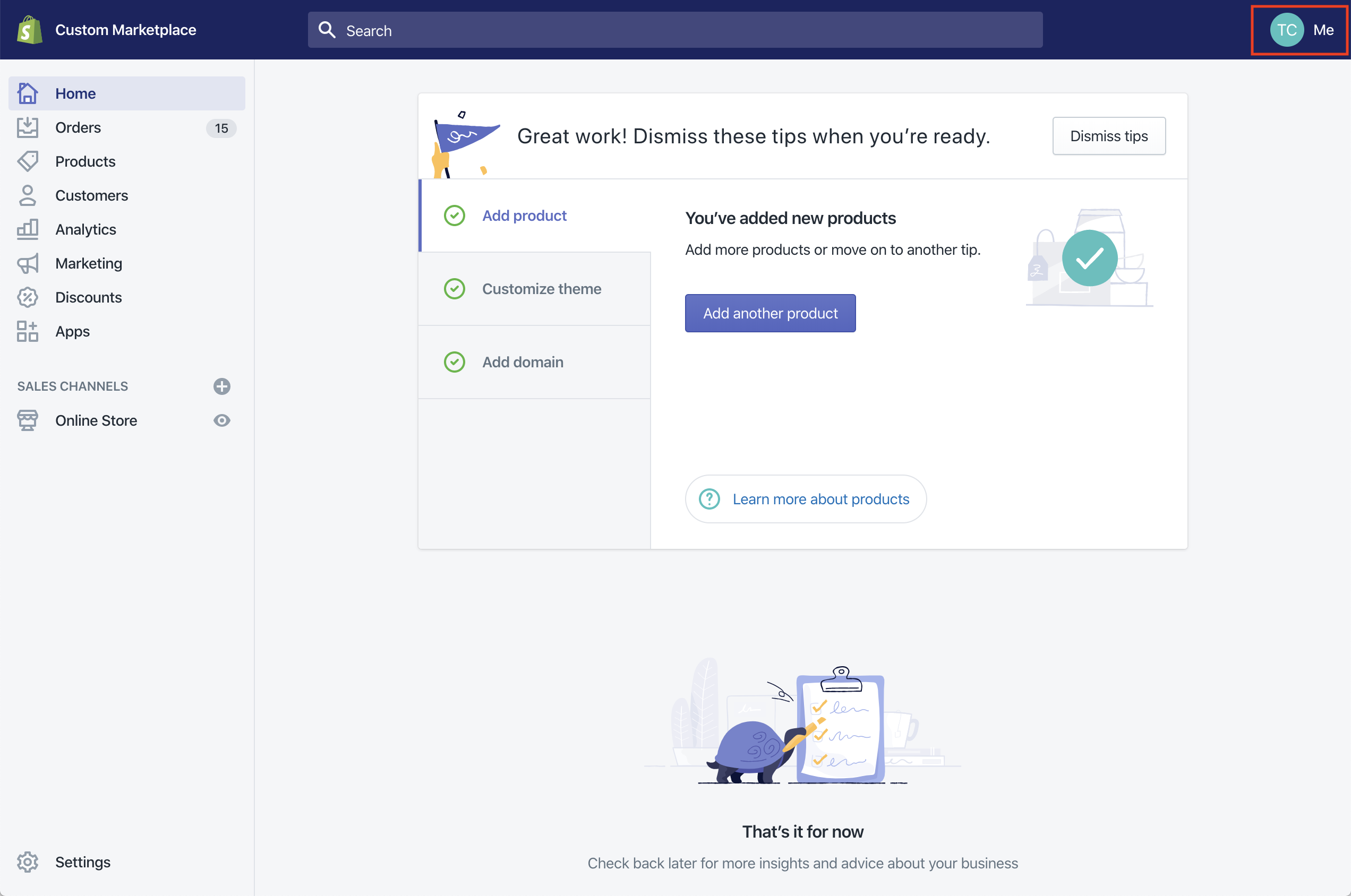 Figure 1
2. Click on Your Account (Figure 2)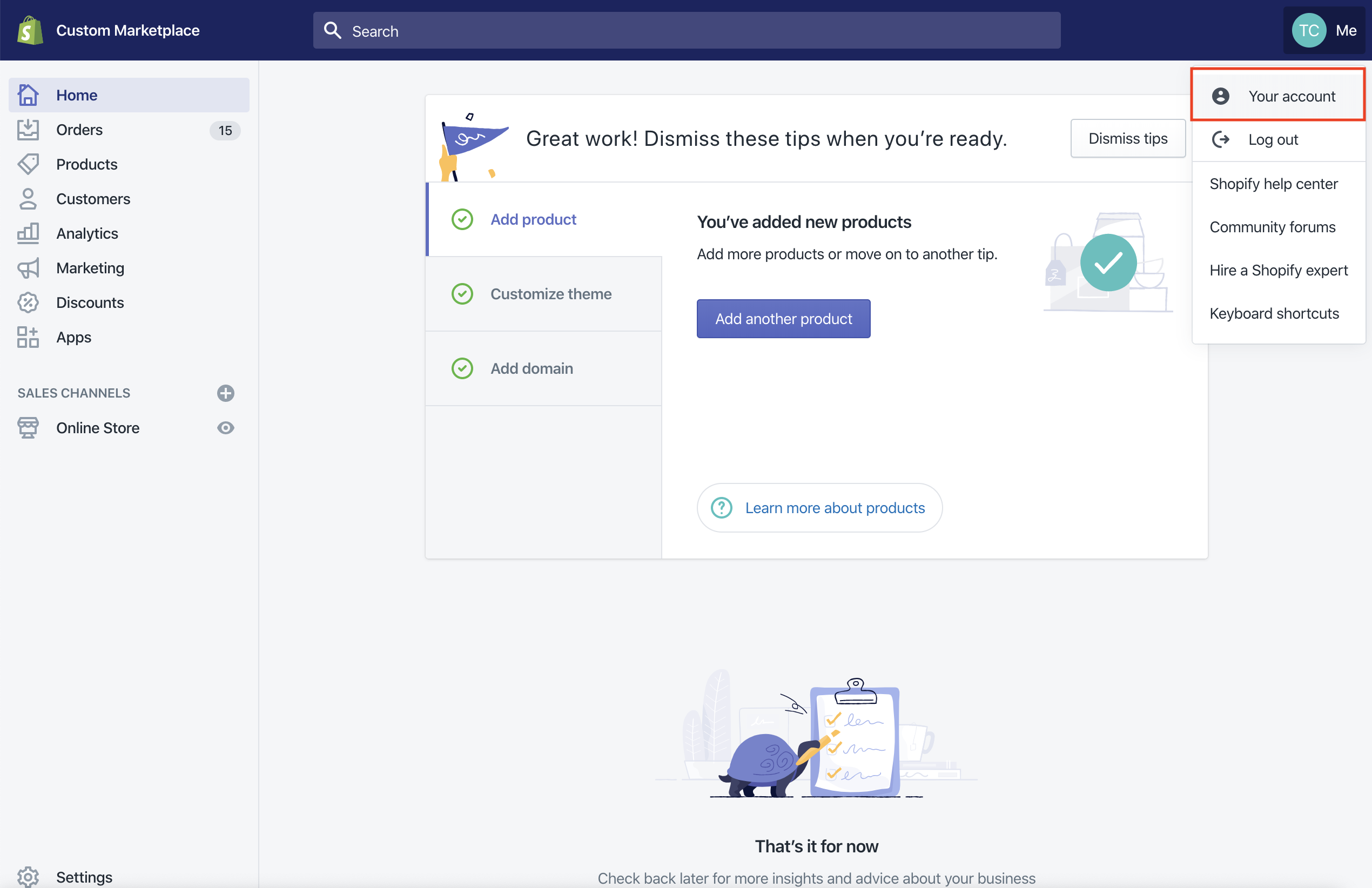 Figure 2
3. Use the shop name when setting up the product sync from the Recommend Dashboard. As an example, if your Shopify store address is custom-marketplace.myshopify.com, then the shop name is custom-marketplace (Figure 3)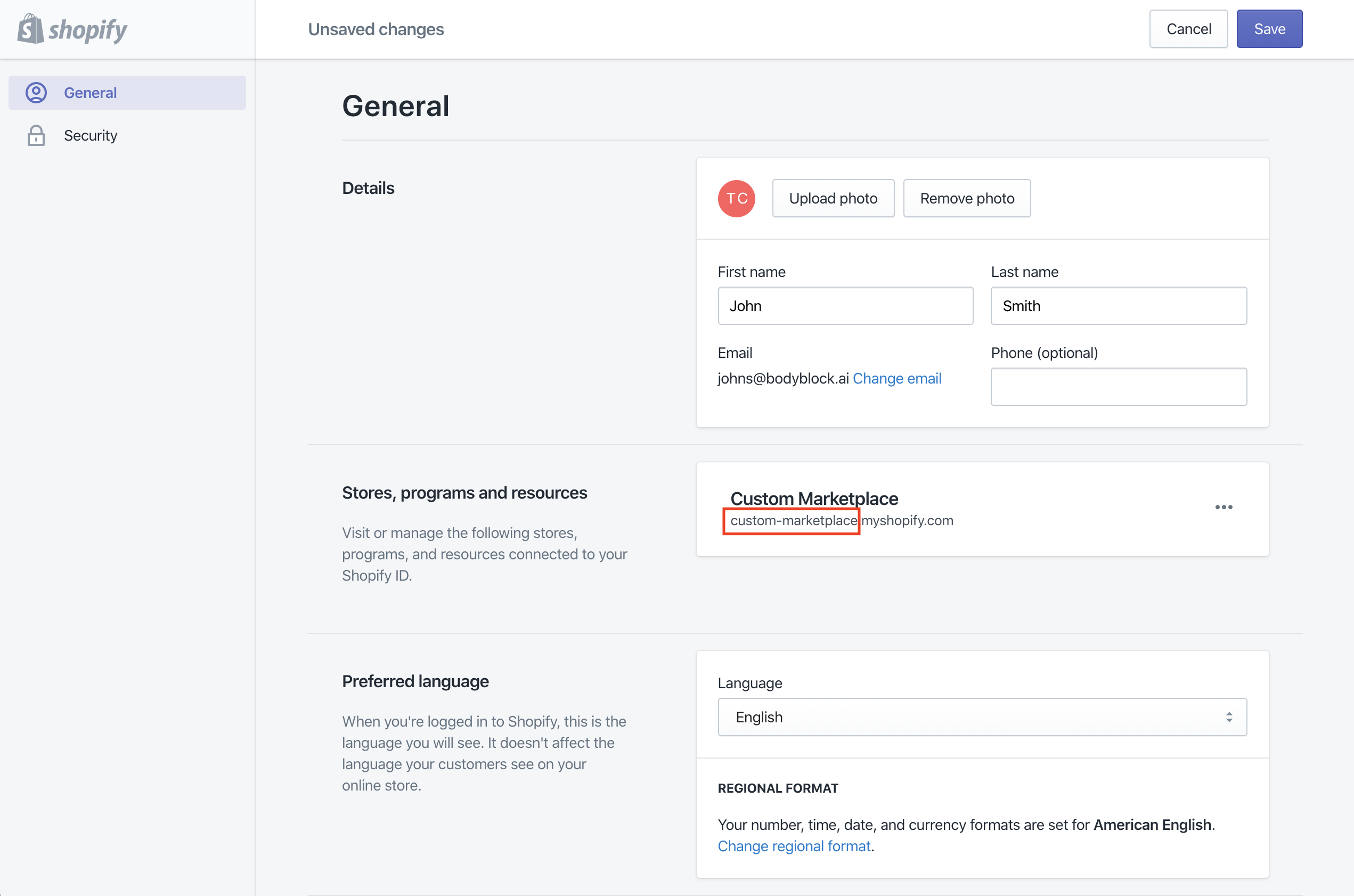 Figure 3
API Key / Password
Please follow the steps below to create a "Private App" in your Shopify store named WAIR Fit Advisor. We will use the API keys for this private app to perform the sync.
Click "Apps" in left navigation bar
Click "Manage private apps" in Apps screen
Click "Create a new private app" (This may require clicking "Enable Private Apps" if you have not done this previously)
Fill in the following information for the private app and click "Save"


Private app name:WAIR Fit Advisor
Emergency developer email: integration@getwair.com
Active permissions (Products and Orders)



Click the confirm pop up window
Use the API Key and Password when setting up the product feed sync from the WAIR Dashboard.